australia
Police hunt for woman, man with 'blood on face' after fatal Newcastle shooting
A man has died after being shot at a unit in the Cooks Hill suburb of Newcastle.
Most important points:
Police are looking for a woman and a man who apparently fled an apartment building where a man was shot dead this afternoon
Police said descriptions of the couple varied but the man allegedly had blood on his face
A woman who lives in the block says she is very upset about the incident
Emergency services were called to the apartment block on Darby Street shortly before 1 p.m.
When police arrived at the unit, they found a man lying in the living room of a unit with a gunshot wound to the chest.
The man was treated for the wound, but died at the scene.
Detective Superintendent Wayne Humphrey, the Local Area Commander, said police were looking for two people who ran away from the unit block.
"A man and a woman, the descriptions are different," he said.
"So it is important that if anyone sees a man and a woman – a man with blood on his face – running away from Darby Street at the corner of Parkway Avenue that they contact Crime Stoppers or Newcastle Police as soon as possible. and us that information."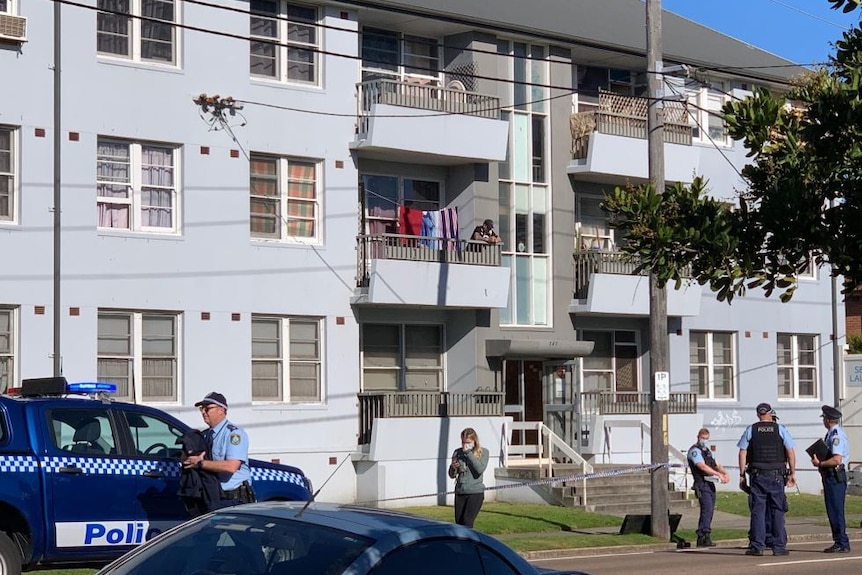 'Nervous to sleep here'
A woman who lives in the apartment building told the ABC she was very shocked by the incident.
"I'm nervous about sleeping here tonight," she said.
"We made things happen [in the building]but never a shooting."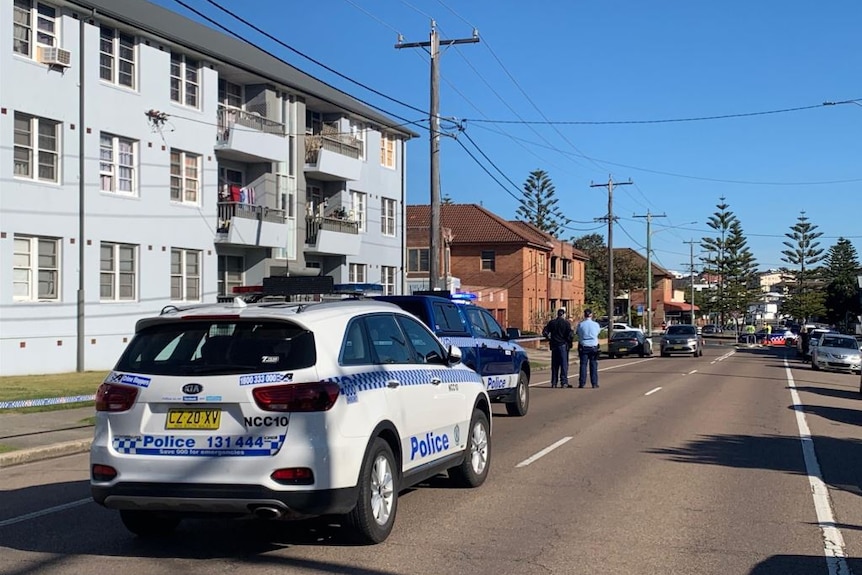 She said residents had to wait outside while police investigated.
"We can't get in," she said.
.