Pakistan
Police remain in custody for three days on suspicion of brutally killing the daughter of a former governor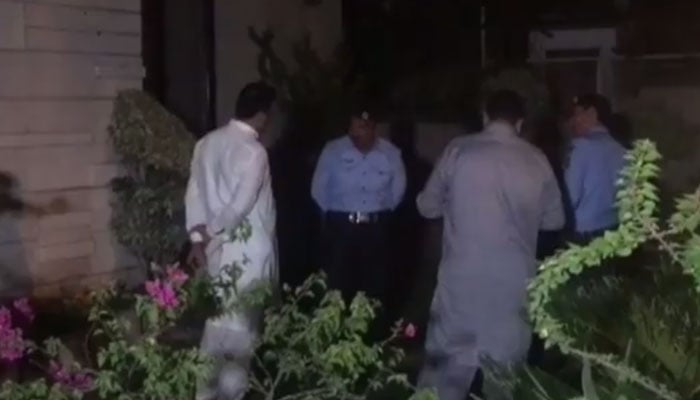 Police detain him for three days in connection with the case of the former governor's daughter
Police on Thursday released prosecutor Zahir Jaffar before a magistrate.
Police say an investigation is underway to determine the cause of death
---
ISLAMABAD: A Chinese court has arrested a man on Thursday for arresting a man accused of killing the daughter of a former Pakistani ambassador in Islamabad, Geo Stories reports.
Earlier in the day, the police had released the accused, Zahir Jaffar, before a magistrate. Police were given three days to detain them.
It is worth noting here that a 27-year-old activist, Noor Mukadam, was found murdered in the federal capital Tuesday, launching a global campaign for justice.
According to police, the deceased was the daughter of Shaukat Mukadam, Pakistan's ambassador to South Korea and Kazakhstan.
Noor was killed at his home in the city's F-7 area, police said, adding that he had been hit by a sharp object. The alleged killer was arrested and allegedly a businessman.
Speaking to reporters on Thursday, SSP Attaur Rehman said police, after being informed of the incident, rushed to the scene and arrested the suspect. He asserted that his confession had been obtained through torture and that his confession had been obtained through torture.
The police officer said he was also asking domestic questions on a murder charge.
Rejecting reports that the accused was insane, the SSP said the suspect had been well aware of his arrest. He never gave her a drink, he explained.
"The legal team has gathered evidence from the site, which will support the investigation into the murder," he added.
The SSP said the suspects shot another man and wounded him before police arrived to arrest him.
The Association of Old Ambassadors strongly condemns the deadly killings
In the meantime, the Association of former Ambassadors (AFA) has issued a statement condemning the murder of former governor's daughter Shaukat Ali Mukaddam and demanding better retribution for the killer.
In a press release issued on July 22, more than 100 ambassadors "recognized the outrage and intimidation of this brutal and horrific case and called on the Chief Justice of Pakistan to take a look. [and] make sure that justice is done. "
"The council thinks the killer could have fled the country using two of his citizens. As a result, the Association wants his name handed over to the ECL to ensure he does not use his family's powers and powers to leave. It is important that justice is served," he read.